Event Details
Recruiting Strategies - 2025
Date:
May 12, 2016, 7:45am – 10:00am
Organizer:
Location:

Jumping Brook Country Club
210 Jumping Brook Road
Neptune, N.J.

Price:

$30.00 members, $40.00 non-members, $25.00 in-transition and first time guests, $10 students, $10 additional fee for walk-ins

Event Type:
iCal link
Recruiting Strategies – 2025
How to Attract and Retain Your Workforce
This presentation will cover what recruiting strategies will look like in 2025. Even though it's only nine years away, recruiting through social media and cloud-based services will make it look completely different than it looks today. Join us for a fascinating interactive presentation of the future state of recruiting, and how to attract and retain your workforce. We'll start with today's landscape and demographics, and explore the future with social media in the HR areas of recruiting and new trends
Participants will learn:
•How today's landscape and demographics impact the recruiting scene
•How technology affects recruiting strategies
•What trends to be aware of in order to prepare for the changing landscape of recruiting
For more information, click HERE.
This meeting sponsored by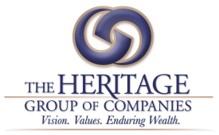 . Please take the time to stop by their table prior to the start of the meeting to see what they have to offer to you, your employees and your company.
Additional sponsorship opportunities available! If you're interested in sponsoring a meeting, please contact Bob Kane or Dave Kostka.