Event Details
Hot Issues in Employment Law - Biannual Legal Seminar
Date:
November 14, 2019, 7:45am – 12:00pm
Organizer:
Location:

Monmouth Park
175 Oceanport Avenue
Oceanport, NJ 07757

Price:

$60.00 members, $90.00 non-members, $50.00 in-transition, first time guests, and students, $10.00 additional fee for walk-ins and registrations received after 11/8/19, additional $30 fee for pre-pays

Event Type:
iCal link
Hot Issues in Employment Law – 2019
Biannual Legal Seminar
at
Monmouth Park
(park in the clubhouse parking lot located to the right of the circle)
JSAHR and the management employment law firm Jackson Lewis P.C. are pleased to present their bi-annual seminar examining significant employment law issues impacting organizations and human resource professionals, including recent developments in
•Arbitration Agreements and Confidentiality Provisions: Issues with FAA preemption and the New Restrictions under S-121
•Drug Testing and Medical Marijuana, including discussion on the Carriage House Decision & CBD
•Managing Workplace Absences: Interplay with Leave Laws and Paid Benefits Laws
•Effective Supervisor Documentation
•Employer's Obligation to Keep Its Employees Safe from Third-Parties
•Discussion of New Overtime Regulations
•Review of Report Issued by Governor Murphy's Taskforce on Employee Classification
•New Jersey's Minimum Wage Hike
•Questions and Answer Session
Presented by Jackson Lewis Attorneys: Richard Cino, David Islinger, Bianca Olivadoti and Luke Breslin
This meeting sponsored by:

.
For more information, click HERE.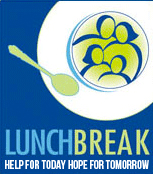 Please help us help others! We will be conducting a Thanksgiving Food Drive for LunchBreak, a nonprofit organization that helps the hunger issues in Monmouth County. We will be collecting the items at this meeting. The items needed are listed below:
Prepared gravy
Canned yams
Boxed mashed potatoes
Cake mix and prepared icing
Jello
If you're interested in sponsoring another meeting, please contact Bob Kane or Dave Kostka.