Event Details
Breakfast Meeting - Effective Communications
Date:
December 13, 2018, 8:00am – 10:00am
Organizer:
Location:

Jumping Brook Country Club
210 Jumping Brook Road
Neptune, N.J.

Price:

$30.00 members, $40.00 non-members, $25.00 in-transition and first time guests, $10 students, $10 additional fee for registrations after 12/7/18

Event Type:
iCal link
Effective Communications
Techniques for Successfully Communicating, Coaching and Counseling
HR professionals communicate all sorts of information to all levels of staff in the organization daily. Sometimes, we are communicating cut-and-dry policies; sometimes, we are coaching the managers; and sometimes, we are counseling the employees. We know that for us to be effective, we need to tailor our messages and channels we use based on the objective of the communication and the styles and methods preferred by our audience. When do we use which mode of communication? How do we adjust our verbal and non-verbal messages? The ability to master these skills greatly impacts our job effectiveness. This hour-long interactive session is designed to help you better understand what constitutes effective communications and provide you techniques to use in coaching and counseling.
The presentation will discuss how theories and models such as Maslow's Hierarchy, "The Ladder of Inference," and Meyers Briggs form the foundations for understanding each stakeholder's paradigm. It concludes by introducing two tools for determining when to coach and when to counsel, and is capped by a drill that explores delivering bad news to good people.
For more information, please click HERE.
This meeting is sponsored by: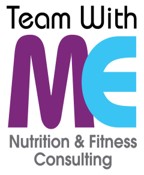 If you're interested in sponsoring this meeting, please contact Bob Kane or Dave Kostka.