Event Details
June Breakfast Meeting - Surviving the HR War
Date:
June 8, 2017, 7:45am – 10:00am
Organizer:
Location:

Jumping Brook Country Club
210 Jumping Brook Road
Neptune, N.J.

Price:

$30.00 members, $40.00 non-members, $25.00 in-transition and first time guests, $10 students, $10 additional fee for registrations after 12/2/16

Event Type:
iCal link
Surviving the HR War
In 2016, the New Jersey Business & Industry Association (NJBIA) answered close to 1,000 questions from human resources professionals and business owners throughout NJ. This interactive presentation discusses some of the funniest, toughest and most delicate questions we've gotten over the years to provide practical pointers and real-life scenarios to seasoned HR professionals. We'll present the problem and tell you how we helped the employer to resolve it. Presented by former Princeton HRMA Legislative Chair, Stefanie Riehl, this interactive discussion promises to provide interactive peer learning and even a few laughs.
Bring a gift for the gift card drawing if you'd like! Also, we will be holding a 50/50 drawing and the proceeds will be donated to the SHRM Foundation.
For more information, click HERE.
This meeting is sponsored by: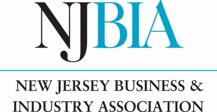 If you're interested in sponsoring another meeting, please contact Bob Kane or Dave Kostka.