Event Details
Monthly Breakfast Meeting - Getting from Tired to Inspired – Helping Your Employees Get Healthy
Date:
December 8, 2016, 7:45am – 10:30am
Organizer:
Location:

Jumping Brook Country Club
210 Jumping Brook Road
Neptune, N.J.

Price:

$30.00 members, $40.00 non-members, $25.00 in-transition and first time guests, $10 students, $10 additional fee for registrations after 12/2/16

Event Type:
iCal link
Getting from Tired to Inspired – Helping Your Employees Get Healthy
Health care is the greatest cost for many businesses and it's increasing exponentially; however, as a business leader or human resources manager, you can do something about it. In this presentation Dr. James Proodian gives you the steps to implement a Corporate Wellness Success program in your organization that promotes communication, education, motivation, and personal responsibility for health. Thousands of companies across the country are already implementing outcome-based wellness programs, significantly reducing employee claims by motivating employees to make healthier lifestyle choices.
Using hard facts and evidence-based research, Dr. Proodian examines the health care crisis in our country that is promoting "sick care" rather than health care. Covering such topics as stress, fatigue, nutrition, and fitness, he outlines clear steps you and your employees can start taking immediately to eat better, become more physically active, and lead healthier, more productive lives.
For more information, click HERE.
Thank you to our meeting sponsor: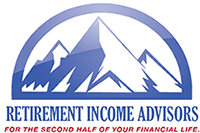 If you're interested in sponsoring a meeting, please contact Bob Kane or Dave Kostka.