Event Details
Discover Your Memory Power - "Memory Switch" Workshop
Date:
June 9, 2016, 7:45am – 10:00am
Organizer:
Location:

Jumping Brook Country Club
210 Jumping Brook Road
Neptune, N.J.

Price:

$30.00 members, $40.00 non-members, $25.00 in-transition and first time guests, $10 students, $10 additional fee for registrations after 6/3/16

Event Type:
iCal link
Discover Your Memory Power
"Memory Switch" Workshop
There is no such thing as a bad memory – just an untrained one.
Ever wondered how some people could have photographic memory?
Okay, forget about photographic memory. Have you ever been in a situation where someone enthusiastically greets you by calling your name, but you can't remember his/hers?
Our jobs, as HR professionals, often requires that we remember a wealth of knowledge, including company policies; vendor information; employment laws and regulations; company data; and, most importantly, employee names. A strong memory allows us to represent the company well when we recruit talent, and it shows that we care when we remember the names of our new hires. A strong memory also enhances our confidence when dealing with vendors, and it improves our effectiveness as a business partner.
In this workshop, Matthew Goerke will show how to train your own memory and discover your own memory power! You too can have instant recall memory!
You will learn how to:
•Remember names, faces and key information shared by managers and employees
•Make presentations without notes
•Use memory to boost confidence and make a powerful first impression
•Share information with staff in a way that dramatically increases listeners' retention of key information
•Remember important information from meetings, to do lists, and written material
•Boost networking skills
•Reduce stress and time management
For more information, click HERE.
This meeting sponsored by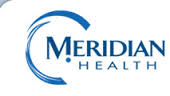 . Please take the time to stop by their table prior to the start of the meeting to see what they have to offer to you, your employees and your company.
Additional sponsorship opportunities are available! If you're interested in sponsoring a meeting, please contact Bob Kane or Dave Kostka.