Event Details
JSAHR May 9, 2013 Meeting "Taking Flight! Master the DISC Styles and Transform Your Career, Your Relationships..... Your Life"
Date:
May 9, 2013, 7:45am – 10:00am
Organizer:
Location:

Jumping Brook Country Club
210 Jumping Brook Road
Neptune, NJ

Price:

$30 JSAHR Mbrs, $40 Non-Mbrs, $25 In-Transition, $10 FT students w/ID

Event Type:
iCal link
Merrick Rosenberg, Team Builders Plus President and Chief Learning Officer will present "Taking Flight!" Click here for complete meeting details. Your must RSVP by 4:00pm on Friday May 3, 2013 in order to avoid the $10 late fee.
This meeting is sponsored by: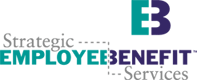 and

and
Please take the time to visit their tables prior to the start of the meeting to see what each has to offer you and your company.